Don't Leave Your Partner Guessing:
How to Communicate Your Unmet Needs

A 90-minute Masterclass:  For Couples, Singles, Married & Business Partners.
There is hope; your Partnerships can change.
You just need the right education and support.
The Don't Leave Your Partner Guessing: How to Communicate Your Unmet Needs Masterclass will teach you about your expectations and needs. Your expectations affect how you feel and act. Likewise, expectations have a powerful effect on your interpersonal relationship satisfaction; missed expectations result in disappointment and frustration, while shared expectations leave both partners feeling heard.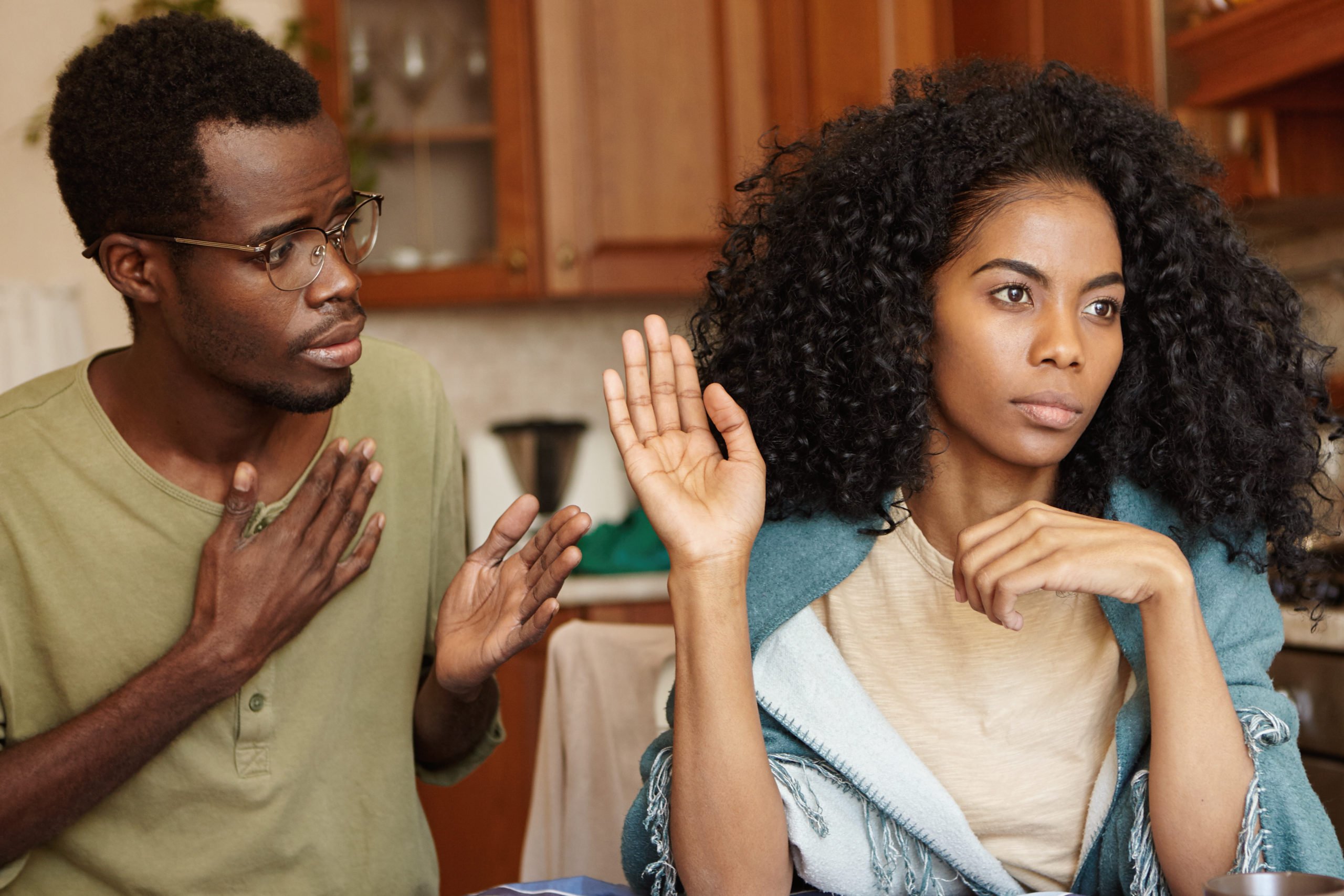 Have you found yourself struggling to communicate with your spouse, family, friends, or partners while stuck at home quarantined together?
Do you struggle to communicate your needs without getting angry?
Do you miss being busy, so that you don't have to be around this one person?
Are you considering separation because you feel that the problems you have with your partner don't warrant a divorce yet, but yet still cause so much strife between you two?
Currently, the U.S has the highest divorce rate globally; and many of these marriages could be saved with proper education on communicating expectations & unmet needs.
 The same applies to business partnerships, careers, and other non-romantic relationships.
But with proper education on healthy communication, conflict resolution, & relationship-building skills, all these areas of your life can take a turn for the best. 
You know that feeling; you've always battled with it—that feeling of not-enoughness, too much-ness, or even both.
Yes, that feeling.
Your needs were most likely ignored throughout your life, so you struggle to communicate those needs even in adulthood.
If you're honest, you don't understand these needs either,  apart from the urge to need and want these things. It makes you feel loved, appreciated and valued.
On the flip side, if your spouse doesn't meet your needs, partner, friends, or business partner, a feeling of annoyance starts to build. Over time, that annoyance turns into anger, then to disgust, and before long, you disconnect from those relationships.
The first thing you need to know is that it's not your fault.
You are a result of your environment. Therefore, your needs represent your upbringing, childhood trauma, adult trauma, personality, and more. Relationship-building and good communication skills don't come naturally to most of us. So, of course, you're struggling to communicate your needs, and more so your unmet needs.
It's not uncommon to learn these skills later in life. I intentionally started growing my relationship and communication skills in my mid-20s.
You probably never thought things were this bad with your spouse, partner, friend, or yourself. Especially with ourselves, as our relationships are a representation of the relationship we have with yourself.
Do you take a moment to listen, honor, and feel your own needs?
Or, do you push those feelings of anger away?
When was the last time you allowed yourself to feel?
Yes, exactly.
Very few of us are taught ways of honoring ourselves, our needs, and communicating unmet needs with clarity. But, the need is still there…
The need to be seen,

The need to be felt,

The need to be loved,

The need to feel valued,
By ourselves and people in our close circle.
So, when our needs remain unmet, we react from our dysfunction, we throw a tantrum. Not that different from a child. Because the part of our brain that controls communication and relationships stopped growing the minute we experienced trauma or sudden change.
For many of us, that's in childhood. So, of course, we throw a tantrum, run, curse, fight, and use whatever other way we can channel those emotions.
In a relationship, business or personal, where the two or more people have this battle within themselves, and sadly, hurt each other in the process. Especially now, our busy lives acted as an excellent tool for avoidance. You could keep busy with the kid's schedules,  work, and business responsibilities, which is a great way of avoidance.
But then seven months of quarantine happened. That spouse you've succeeded in avoiding before is now home with you 24/7. Your children are home throughout. Your friends and family are either with you or separated from you.
You're forced to look at these areas that are not working in your relationships and within yourself.
Let me help you get started on the journey better to communicate your expectations and unmet needs with this masterclass.
This Class is Full!
Join the waitlist for the next class on January 30, 2021.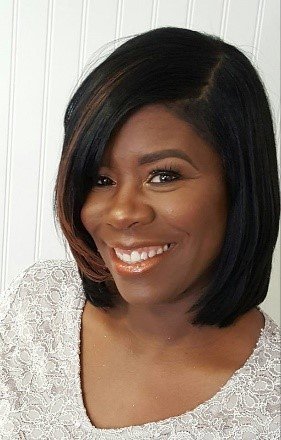 My name is Tanya Williamson, and my passion is teaching communication & relationship-building skills to individuals, whether in a home or workplace setting. I discovered the value of relationships; and how our communication skills affect the success of those relationships after my first divorce.
We got married for the wrong reasons and divorced because we couldn't meet each other's unmet needs.
I'm a child of divorced parents since the age of 5 years, and my father being in the military meant that I was exposed to different parts of the world and had its perks and pitfalls, like feeling like you don't have roots anywhere.
It was no surprise when I dropped out of college in my 2nd year and soon became a single parent at 22. It's not that divorce is terrible; it's necessary in some cases, but the problem is the communication of our unmet needs in most cases.
The fantastic thing is that you can learn relationship-building & communication skills; just like a muscle, you can build those skills even in adulthood. The results are impressive; since I began educating myself on building better relationships and communicating with clarity, I was promoted 9 times without a college degree in my corporate career.
I was making a six-figure salary in my late 20s based on using those skills. I know the value of proper communication in business and life.
I have continued to develop my communication skills that have helped me build 3 businesses, including Married to the Ring®, a Professional Certified Relationship Coaching firm. As a professional certified relationship coach, I specialize in teaching individuals how to build healthy personal and workplace relationships across various markets, including Diversity & Inclusion.
In my work, I have realized that the number one cause of failed personal or business/workplace relationships is poor communication of unmet needs.
It's easy to give our dysfunctional response once we have unmet needs; get angry, dissociate, separate, avoid, and fight.
But, if we understand where these needs come from, it's easier to honor them. When we honor our needs, we can communicate them clearly without shame or guilt to our friends and partners.
Who is this Masterclass For?
There is hope; your Partnerships can change. You just need the right education and support.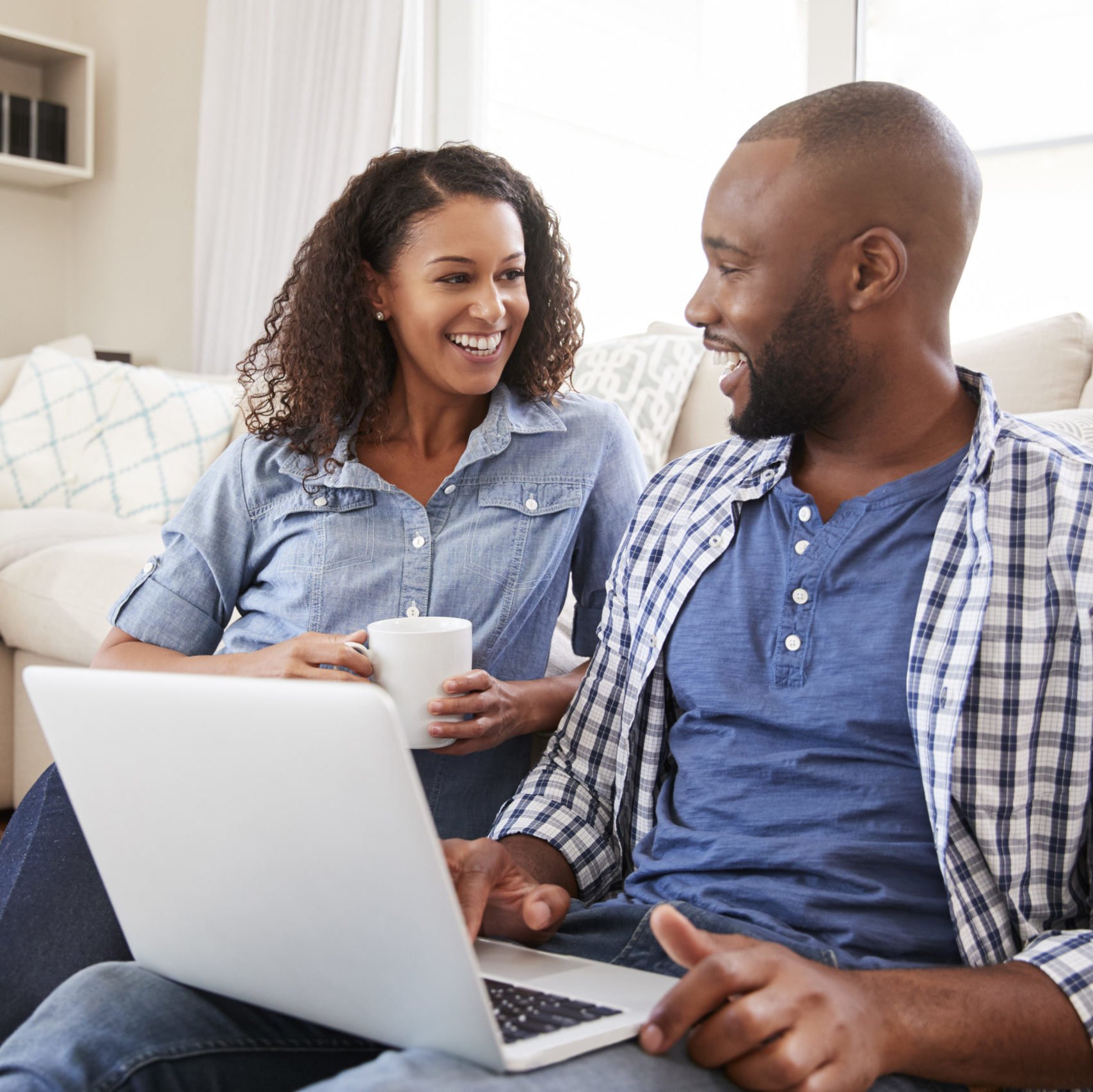 This masterclass is for everyone looking to have better communication and relationship-building in their personal or professional life.
The content that I will teach in this 90-minute masterclass is about understanding oneself, then helping people who care about us to understand and see us.
It is valuable for people in marriages, partnerships, or other forms of relationships that struggle due to unmet needs. Relationships & friendships are great but often struggle because partners cannot communicate their needs and unmet needs.
It's also valuable to people who are single but looking to get into a relationship. If you understand your needs, where they come from, and how to communicate them, you will choose the right partner and, likely, end up in a great relationship.
It's helpful for blended families looking to have a better family dynamic that supports the best environment for their kids' growth.
It's valuable for individuals trying to learn how to develop a better working relationship with their boss, business partners, or peers in the workplace.
This Class is Full!
Join the waitlist for the next class on January 30, 2021.
Here's what You'll learn:
Part 1: Why Understanding Expectations Matters in a Relationship
You'll learn about setting your expectations in a relationship, setting boundaries, and communicating those expectations to your partner. This includes allowing your partner to do the same and then committing to cater to each other's expectations. For single people, you'll learn about determining the right romantic match for you based on their non-negotiable expectations even before the relationship starts.
Part II: What informs our needs in adulthood?
You'll learn the source or reason for your needs. The reason they matter so much and feel so important to you. In many cases, it has a lot to do with our trauma, childhood, and personality. Understanding where these needs come from, you can honor them and communicate their importance clearly to your partner.
Part III: What do unmet needs look like in a relationship?
This is your cheat sheet in understanding how unmet needs look like in any relationship. Different people experience various emotions when they have unmet needs, and we will break down that in this section.
Part IV: How Unmet needs affect other areas of our lives; work, relationships, friendships, & parenthood
We each process unmet needs differently, but whichever way we process them, they can affect our lives, mostly negatively, unless we do something different. This section will teach you better ways to manage those unmet needs and not affect other parts of your life.
Part V: Four ways to make our Expectations & Needs clearer in our relationships
Your partner cannot meet your needs if they don't understand them clearly. In this section, you'll learn how to communicate your expectations clearly. Clear communication and setting healthy boundaries will lead to beneficial partnerships in the short- and long-term.
This Class is Full!
Join the waitlist for the next class on January 30, 2021.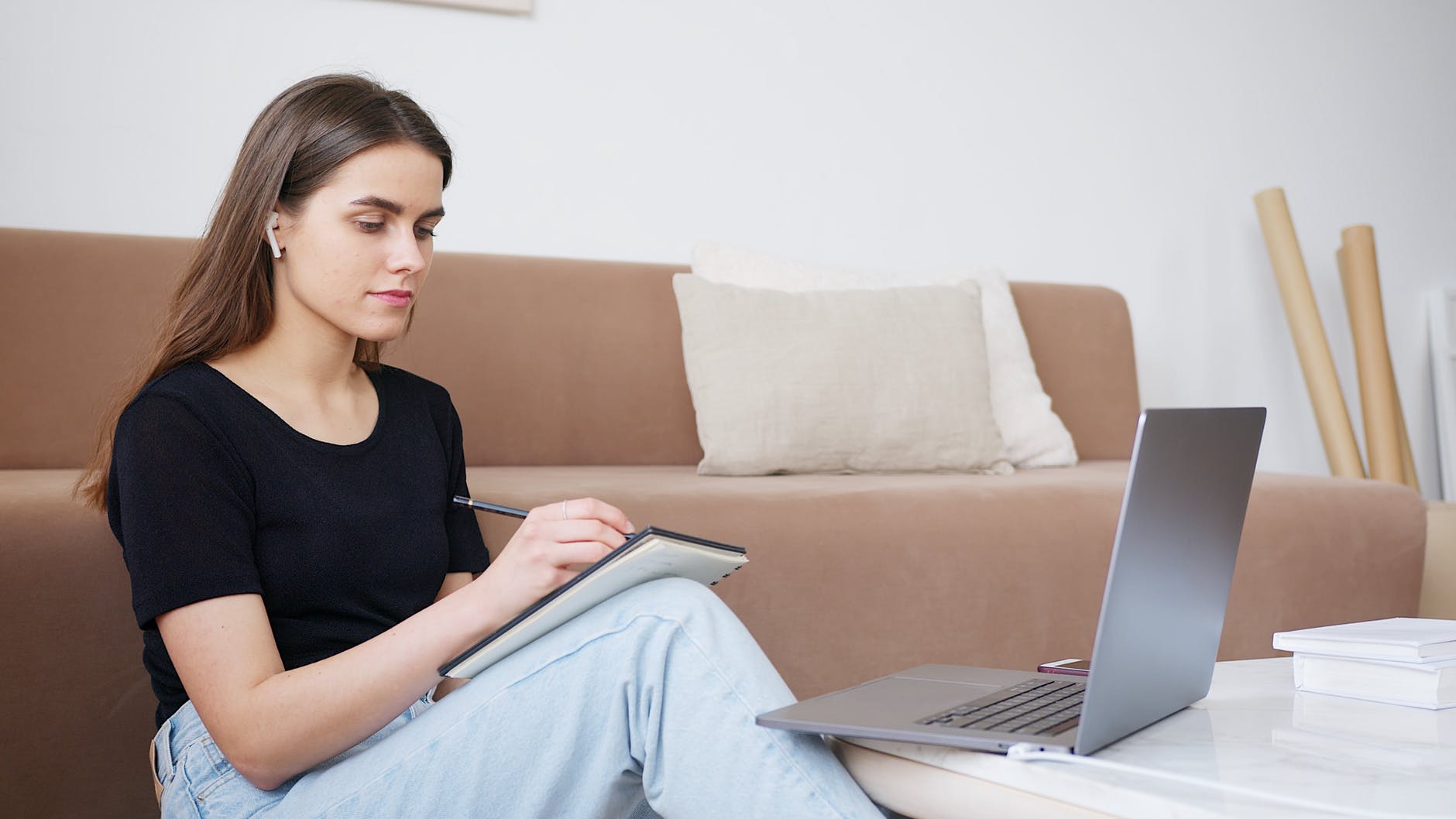 Because you matter. Because you deserve to be seen, understood, and valued.
It all begins with your willingness to do the deep work, looking within, before you look at other people. It's not anyone's fault really, most of our parents did the best they could to raise us, and in other cases, they just didn't have the education to do better.
But you have a chance to learn now, to start building a better relationship with yourself first, then with others. To give yourself a chance to be seen for exactly who you're.
No Shame. No guilt.
First, you deserve love from yourself, which acts as a mirror for the love you receive from others. This masterclass is vital because, until now, any help you have received has either dealt with your trauma, building better relationship & communication skills, but never both.
My work teaching healthy communication & relationship-building skills has shown me that we must look at the education and psychological aspects together for better results. That's precisely what this masterclass will do for you and your partner.
I also understand that two people need to grow for success in a relationship, so I encourage you to bring your partner, spouse, or friend so that you can both learn. Change is a personal journey, but nobody said we couldn't make the journey together.
It matters because just maybe your relationship, marriage, blended family, partnership, or friendship doesn't need to end. You both just need better skills around communicating your expectations and unmet needs.
Even if you do divorce or are single right now, you can actually break the cycle of bad relationships by learning these skills right now that prepare you for your next romantic or non-romantic relationships.
You won't become just another statistic.
It matters because a great relationship with self is no longer a choice for a happy and fulfilled life. The education and support you need to change your partnerships' direction is available to you right now.
This Class is Full!
Join the waitlist for the next class on January 30, 2021.
90-minutes of life-changing content on building stronger relationships & communicating unmet needs in a healthy way
A downloadable Workbook with important content discussed in the masterclass so that you can continue to learn at home
Private Facebook Community so that you can learn and share from other people
Lifetime Access to the masterclass Video so that you internalize the content when you need it
Married to the Ring® volume one ebook (one per purchase) to help in your evolution in your relationship with self and your partner
Peace and love because of the healthier relationships you'll build with self, workmates, family, and your partner. It's knowing that you're supported and allowing yourself to receive that support, love, and growth.
Better workplace relationships, since you'll have confronted your trauma, you're in a better place to build healthy workplace relationships based on understanding yourself and others.
Higher self-esteem since you'll know where your needs stem from, and it will no longer be something to be ashamed of or feel guilty about in your life. This also means that you'll easily build healthier relationships.
Lastly, career or business advancement since a better relationship with self affects how you treat other people; by offering understanding instead of judgment.
You'll set healthy boundaries with people in your life and enforce them; so that your circle understands that they are non-negotiable.
Better relationships with your children in a family or blended unit that puts your children's needs first while communicating expectations and your needs from each other clearly.
And so much more…
This Class is Full!
Join the waitlist for the next class on January 30, 2021.
Is this a one-time Masterclass?
No. The Masterclass is held quarterly.

Have you had events like this before?
Yes, both virtual and in-person attendance events where I teach various topics in relationship-building and better communication.
How much do I pay for my partner and me?
The masterclass offers two payment options; $97 for two people (you and your partner, spouse, friend, etc.) or $67 for one person.
Why is the price different for partners?
I want to encourage you to attend with your spouse, partner, or friend, so that you can both learn, and in so doing, have a better chance of success in the partnership.
DO you offer refunds?
No, this is a one-time event, so each booked ticket is final.
Will you offer the Masterclass Replay?
Yes, the replay will be made available to every attendee so that you can continue to learn at home.